PUSH PAST YOUR BLOCKS IN SPEAKING

ENGLISH
YOU can BECOME an exceptional English LEARNER
I'm here to help!
Hop over to the live chat pop-up and start a conversation with me right now! 
Active support group
Hesam -Austria: The support group was really active and helped me to brush upon my English and learn consistently. It was my favorite program ever.
I changed my mindset!
Mohammad Ali from Iran: Your support of your students is priceless. I used to study English intensively every day but never noticed that I wasn't practicing it effectively. I learned how to change my mindset and perspective about learning this language. Thank you.
Love the topics!
Mani Samani- Iran: Love the topics, they are things I am, and will be, dealing with in my life as a teenager. It's not just the English I'm learning, there are life lessons too. All in all, thanks for what you're doing for us.
English every day!
Harir- Austria: I keep learning English every day. I also want to say that your program was so effective for me and I made some progress in speaking.
It did work!
Mahdie Haghighat- Iran: The topic of Digital Wellness was really a useful one. I implemented some of its method in my life; it did work!
It motivates me to study!
Hi Zol- Iran: little by little it adds to our knowledge and English vocabulary. Being with other learners, who always have a lot to say, motivates me to study, search, and learn more to share more.
A supportive learning environment
Amirhossein- Iran: I don't think I can find any institute or classes with the same effective and supportive learning environment that I'm experiencing here.
A safe learning environment
Leila- Scotland: I've regained my confidence, in a safe learning environment where there's no room for judgment or striving for perfection. I became able to clearly see the blocks in the way of going further with my language skills.
I use it in my life!
Hasti M.- Iran: I have taken other English lessons before and what they teach is from the textbook, things that I hardly ever need to use in my real-time conversations. You know what is necessary for your learners to learn.
I WAS IN SHOCK!
Magali- Argentina: I've improved in a way that might be hard to identify by myself, but others clearly see it. THANK YOU Sahar for this opportunity. Of course, I still have a lot to improve. It's part of learning a new language, and I love it.
Your teaching method really works!
Lorenzo Corradini- Italy: I helped the tourist guide the other day with a couple of German visitors. I remembered many of your lessons about effective conversations and what to do when we don't find a word. I wanted to share my experience with you. Your teaching method really works!
Comfortable with speaking English
Soheil Sarvghadi- Iran: I believe your classes really helped me gain so many speaking skills. I've become more comfortable with speaking English.
The most amazing part was the project
Maryam Tahmoresi- Iran: The most amazing part was the project, which made me research, watch more videos, and read people's comments. It was very engaging and thought-provoking.
Useful feedback on our errors
Fatemeh Haghighat- Iran: The topics are really practical and useful for me. I'm happy to bring them to my real life and learn English indirectly. For me the important thing is the opportunity for speaking and releasing my voice, and more useful than that is your feedback on our errors.
I'm very lucky!
Jose Fernandez- Spain: I'm very lucky for having found this Web page and to have an excellent teacher. she is hard-working and highly motivated to teach English.
It subconsciously helps a lot with speaking
Sima Hosseini- Iran: You know so much about English and how to teach it that you can help your students as much as possible, teach them useful thing, and answer any of their questions. It shows that how capable you are!
I learned how to learn!
Mahdieh - Iran: Your classes provoke excitement to learn a new language. I used to hate English to death. I now love learning English and know how to do it.
I stepped out of my comfort zone!
Masoumeh Damghani- Iran: your class for me was an active and high standard one that helped me push forward with my English. I almost always made myself get out of my comfort zone to be up and ready for the class.
Explore The World of English Learning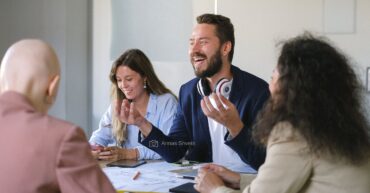 Communication Is a Skill
چرا مکالمه من به زبان انگلیسی خوب پیش نمیرود؟ داشتن یک مکالمه موفق به زبان انگلیسی، فارغ از دانش زبانی نیاز به دانستن مهارت های ارتباطی نیز دارد. حتما در بین اطرافیان خود افرادی را سراغ دارید که سال های زیادی صرف یادگیری زبان انگلیسی کرده اند و یا به تناسب شغل خود با زبان […]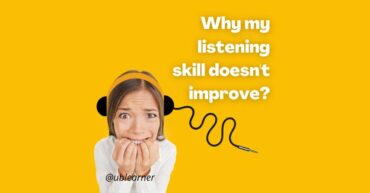 Checklist for Your English Listening Skills
چک لیست مهارت شنیداری در زبان انگلیسی. اینکه مهارت لیسنینگ شما پیشرفت مناسب را ندارد میتواند هر یک، یا مجموعه ای از این دلیل ها باشد دایره لغت: هر چقدر تعداد کلمات انگلیسی بیشتری بلد باشید متوجه شدن چیزی که به آن گوش میدهید راحت تر خواهد بود. منظور از بلد بودن لغت انگلیسی، فقط […]