Blog
How to use English to English dictionaries
Symbols and Labels in 3 Dictionaries.
May 10, 2021

Posted by:

alie6798

Category:

Uncategorized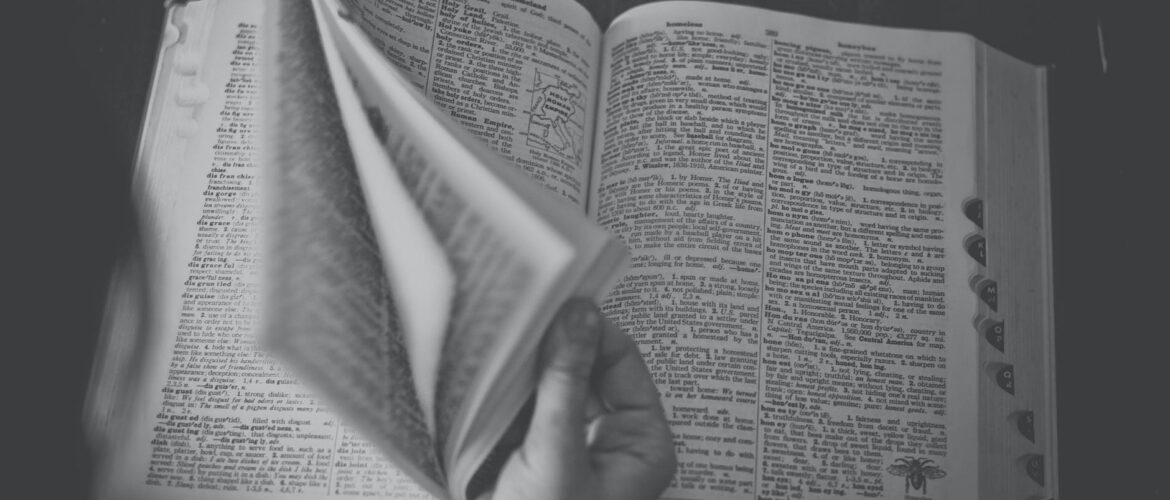 To be a good dictionary user it is not enough to know what to use the dictionary for and how to use it. The good news, most of the time it is easily possible to guess the meaning of a word in the context. So, you don't need to look up every single word to understand what's being said or written.
But, when you decide to deepen your knowledge of the word and do some self-evaluations and self-corrections, using a dictionary can be a big help!.  Although learner's dictionaries are often user friendly and easy to use, the labels can sometimes be complicated. These markers give users access to a wealth of information that can definitely help with word choice in a variety of situations. For example AmE (AmericanEnglish) or BrE (British English), frequency in spoken and written language, humorous, formal or informal, old-fashioned. And the list goes on!
Let's take a look at some of these labels in three of the most popular dictionaries and thesaurus for learners of English;
Longman Dictionary of Contemporary English (LDOCE)
Cambridge Dictionary
Collins Online Dictionary.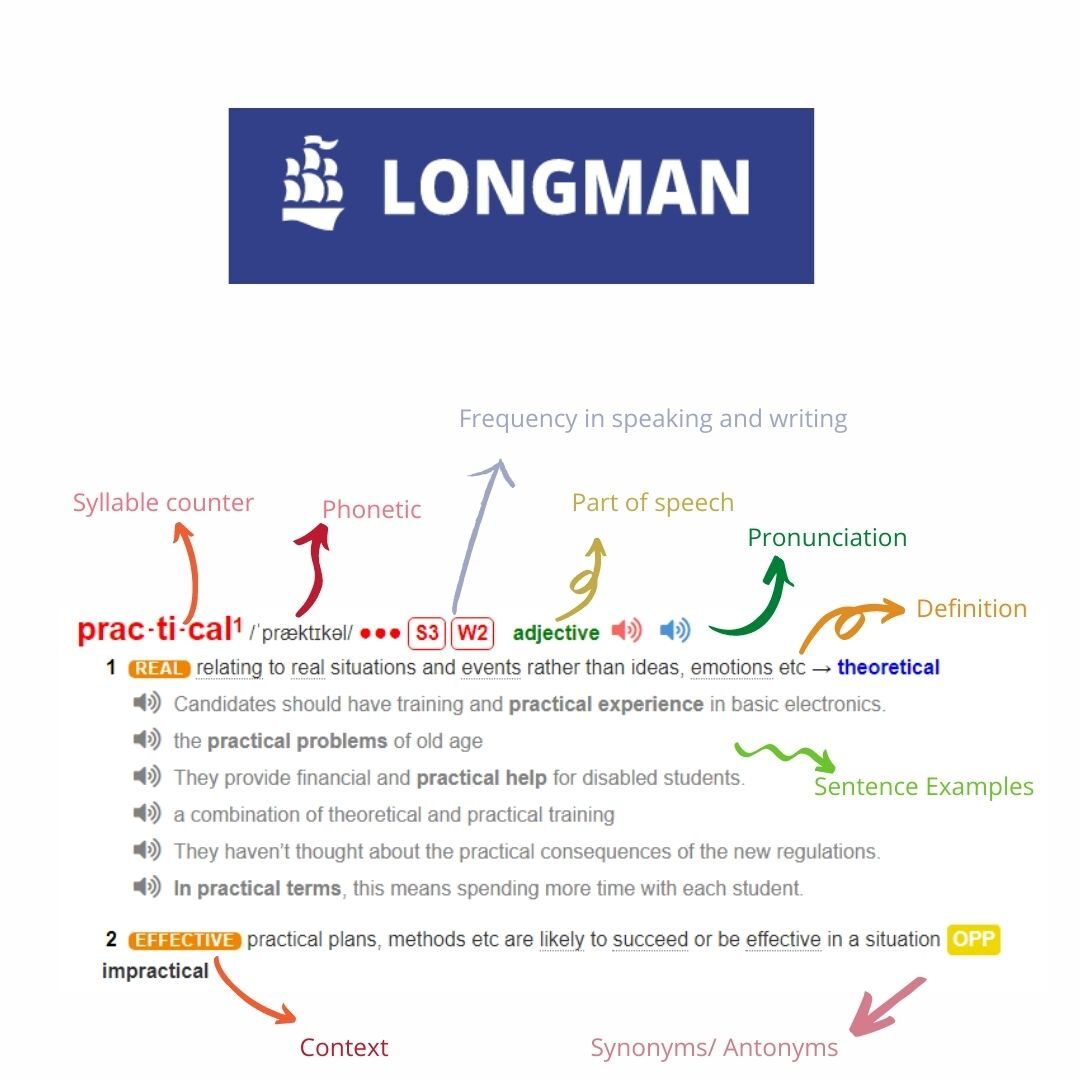 One of the the labels that baffled me was the one to show the frequency of a word.  Longman boasts the only learner's dictionary to highlight the differences between spoken and written frequency. But, in a confusing way!
S1 , S2 and S3: The top 1000, 2000 and 3000 most frequent words in "spoken English"
w1 , w2 and w3: The top 1000, 2000 and 3000 most frequent words in "written English"
The figure next to the letters are not actually what you think they are; simply put, the word is more frequent when the figure is smaller, and not larger. Take the words "think" and "reckon"; "think" is marked as s1,w1, which means it is used very frequently in both spoken and written English, while "reckon" is labeled as s3, meaning it is not a good choice in writing and it is a less-common word in speaking. The red dots next to the phonetics also guide you along the way.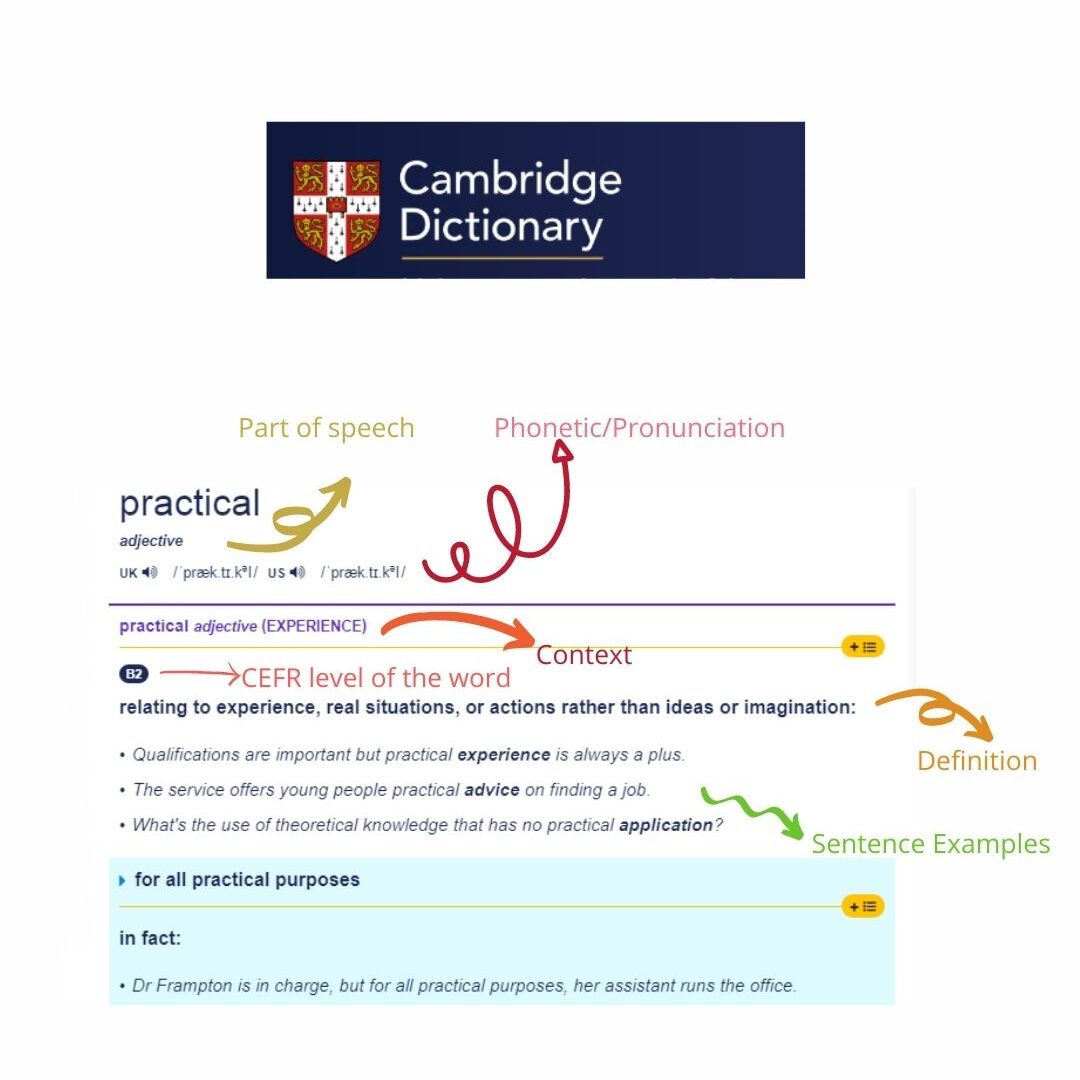 I couldn't find where and how in Cambridge Dictionary the frequency of a word is labeled, but what you can't miss in this dictionary is the CEFR level of the words that is easier to understand for English learners. A1 (Beginner), A2(Elementary), B1(Intermediate), B2(Upper-intermediate), C1(Advanced), C2(Proficiency). So, you simply know the level of a word you are using which comes in handy when you want to make your paragraph more homogenous.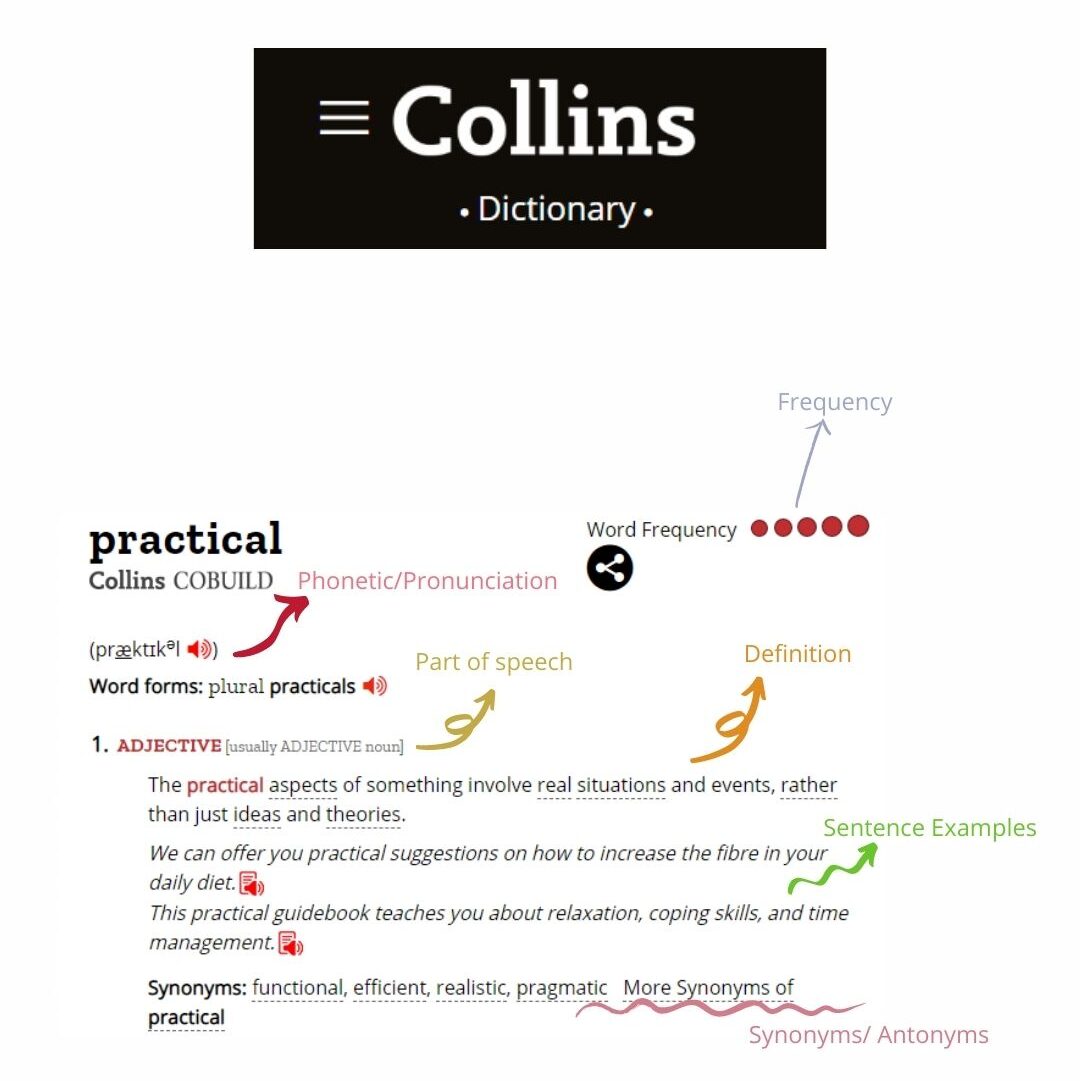 Collins dictionary has always been popular for simplicity. The signs are not puzzling here. Frequency of the words is shown by red dots. Even the pronunciation handles are explained as phrases and not abbreviations. "in American English" and not "Am"!
I believe that a good dictionary is the one that helps us learn about the register and frequency of the word, and also how to use it in a natural way. All these three dictionaries provide us with enough information of a word to use it properly. I've hardly ever found their labels complicated and confusing. How about you?